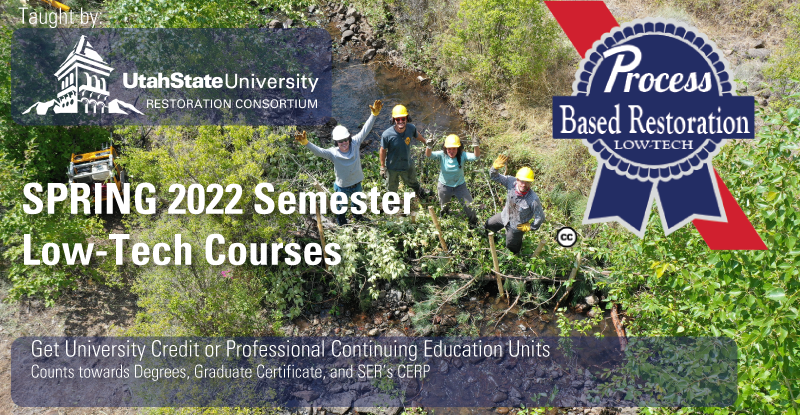 Manual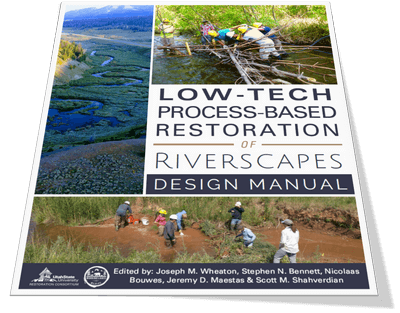 The purpose of this design manual is to provide restoration practitioners with guidelines for implementing a subset of low-tech tools—namely beaver dam analogues (BDAs) and post-assisted log structures (PALS)—for initiating process-based restoration in structurally-starved riverscapes. While the concept of process-based restoration in riverscapes has been advocated for at least two decades, details and specific examples on how to implement it remain sparse. Here, we describe 'low-tech process-based restoration' (LT-PBR) as a practice of using simple, low unit-cost, structural additions (e.g. wood and beaver dams) to riverscapes to mimic functions and initiate specific processes. Hallmarks of this approach include:
An explicit focus on the processes that a low-tech restoration intervention is meant to promote
A conscious effort to use cost-effective, low-tech treatments (e.g. hand-built, natural materials, non-engineered, short-term design life-spans) because of the need to efficiently scale-up application.
'Letting the system do the work' which defers critical decision making to riverscapes and nature's ecosystem engineers
Pocket Guide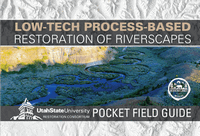 Check out the condensed, Cliff-Notes version of the manual in our new Pocket Guide.
Free Resources!
The design manual and Pocket Guide are available digitally for free thanks to the generous investments and support from our sponsors. Moreover, after the virtual training in August 2020, all the introductory workshop modules are now available free here for self-paced learning.
---
Training
The next publicly oferred classes will be in Spring 2022.

Due to the pandemic, the 2020 NRCS, Working Lands for Wildlife Low-Tech PBR Field Workshop Series was switched to a virtual webinar format. The 2020 in-person trainings would have reached 100 invited participants in two events. The equivalent publicly offered workshops are normally $900 to $1100 per person. Thanks to the NRCS Working Lands for Wildlife partnership, this virtual workshop was made available for anyone interested on August 11-14, 2020. We had to close registration at 1000, and 767 participants ended up participating in the live modules.
Those that did not make the live virtual workshop can take advantage of self-paced recordings, exercises and content at any time. Thank you NRCS, Sage Grouse Initiative and Working Lands for Wildlife!
---
Search this Site
---
---